Our History
In 1958, a 20-year-old entrepreneur named Taiyab Mala started making 6 bottles of jams a day to run a side income to support the family, But what started as a 6 bottles a day endeavor, slowly and steadily expanded into a more established business. Today the Company exhibits over 800 tones of jam production alone! Indeed we are on a a fruitful journey committed with sincerity towards quality.
When British left India, they also left behind their mark on our nation. They influenced a number of habits including those of food. One of the many food cultures they impressed is that of today's most popular breakfast accompaniment-The Jam. Convincing a highly traditional 'Old is Gold' believer nation of such high magnitude; that fruits can be consumed in such a manner was a magnanimous task in itself.
Way back in the fifties, the idea of favorizing fruits in such a viscous form was not only alien to our people but also a bit abstruse. However the vision to make the jam a household name made Mr. Taiyab Mala acquired the basic technical skills and knowledge of jam making from various institutes in later years, Mr. Mala made his home the production base for expansion of his vision and this was the birth of India's most sought after fruit-based goodie manufacturing company, MALA'S.
Mala's has been consistent in serving for the betterment of the society along with providing the right quality product to its customers. We are a value driven company that focuses on teamwork, communication, accountability, quality and passion. Because of undying affection, support, love and security of their personnel's the company has grown gradually since 1950's. The company is a boon to the localities for them it has been their bread, butter & Jam!
At Mala's we promise to leave your varied taste-buds as gratified as our fruitful journey in building the country's most sought after processed fruits company. We are also committed in bringing you fruits in a manifestation closest to the Quality that Nature's intended.

7500 tons
of monthly fruit-play

Empowering 500+ Families
and producing Fruits directly from orchards and thus empowering Farmers across India

250 tons
of daily fruitiness

Fruits Trading with more than

20 Countries (EXIM)

Cold Storage for your year-long berriness.
All seasonal fruits are stored in our in-house cold warehouses

State-of-Art Production Factories at

Wai Panchgani

A Strong Retail Network with
- 1280 Registered Distributor
- 43 Registered Super Stockist
- 4 Malas Regional Depot for a faster service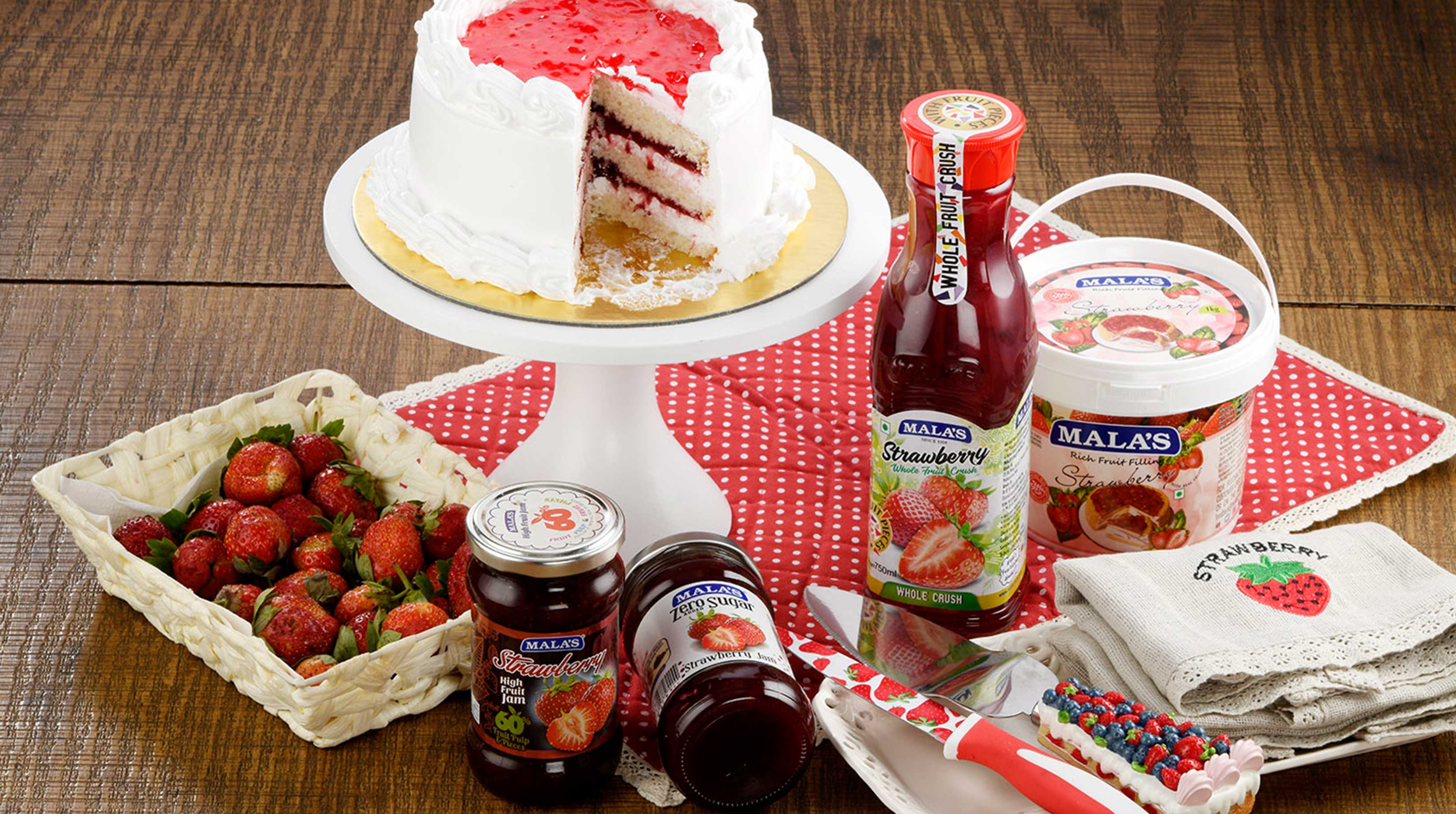 Quality Squeezed In, For Quality To Pour Out!!!
Pure Quality is what Mala's is about. At Mala's we have simple approach, our wide range of products are made from the finest handpicked fruits from highly maintained orchards of India ensuring superior quality of our end product. Mala's devotes itself in producing the right kind of product for its growing customers. The state of art machinery, Quality Control and R&D ensured labs helps in to deliver the quality that reaches your home.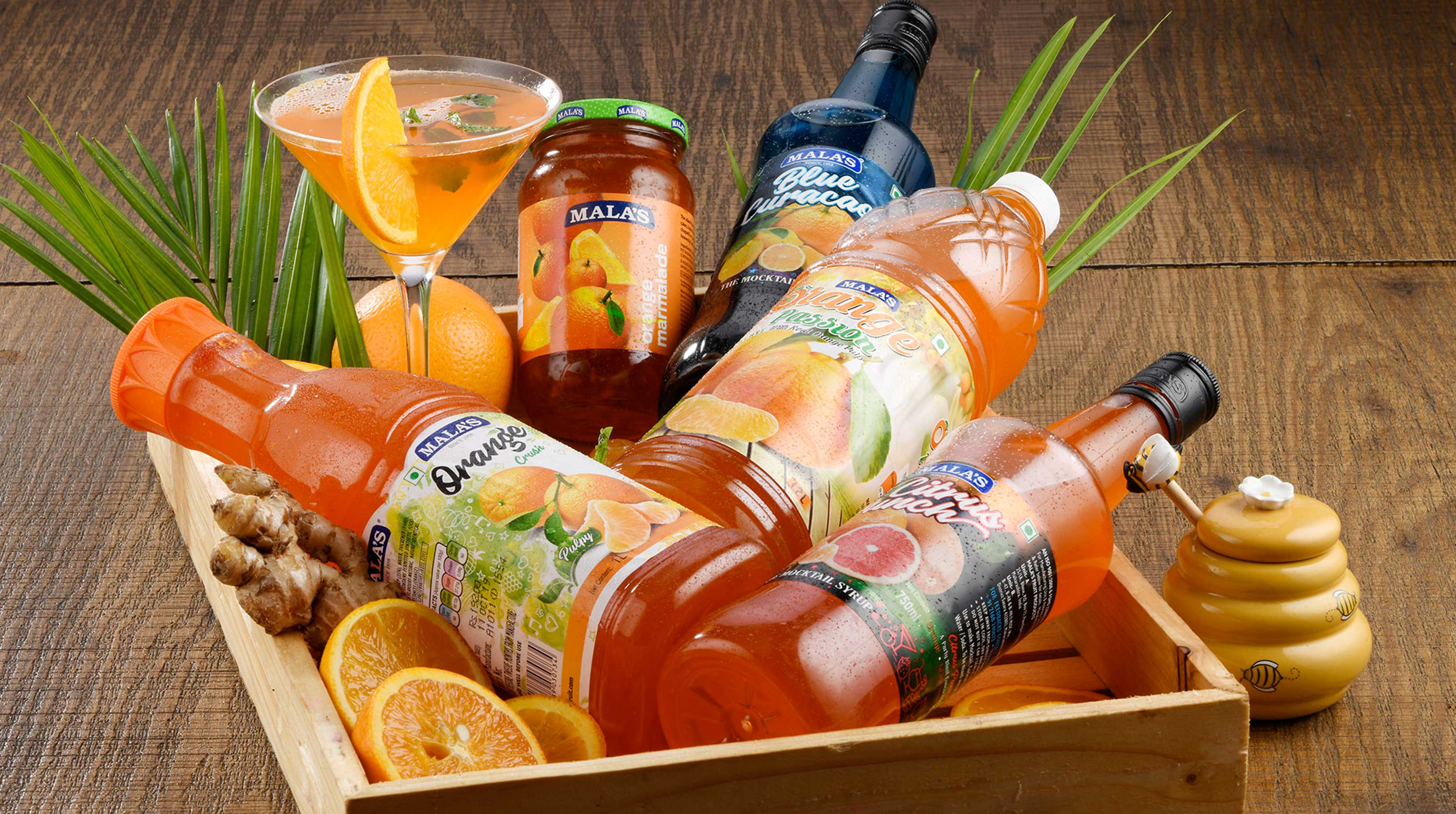 Nature's Finest Fruits, Bottled With Love.
Mala's is a hearty product, cherished in every occasion making every moment memorable and fruity. Nature's goodness fills in the heart of Mala's product which makes them not only delicious, but also healthy and most enjoyable drinks. Being healthy is of prime importance in today's world, we at Mala's understand this and thus our products are purely fruit based which provides healthy and nutritive lifestyle.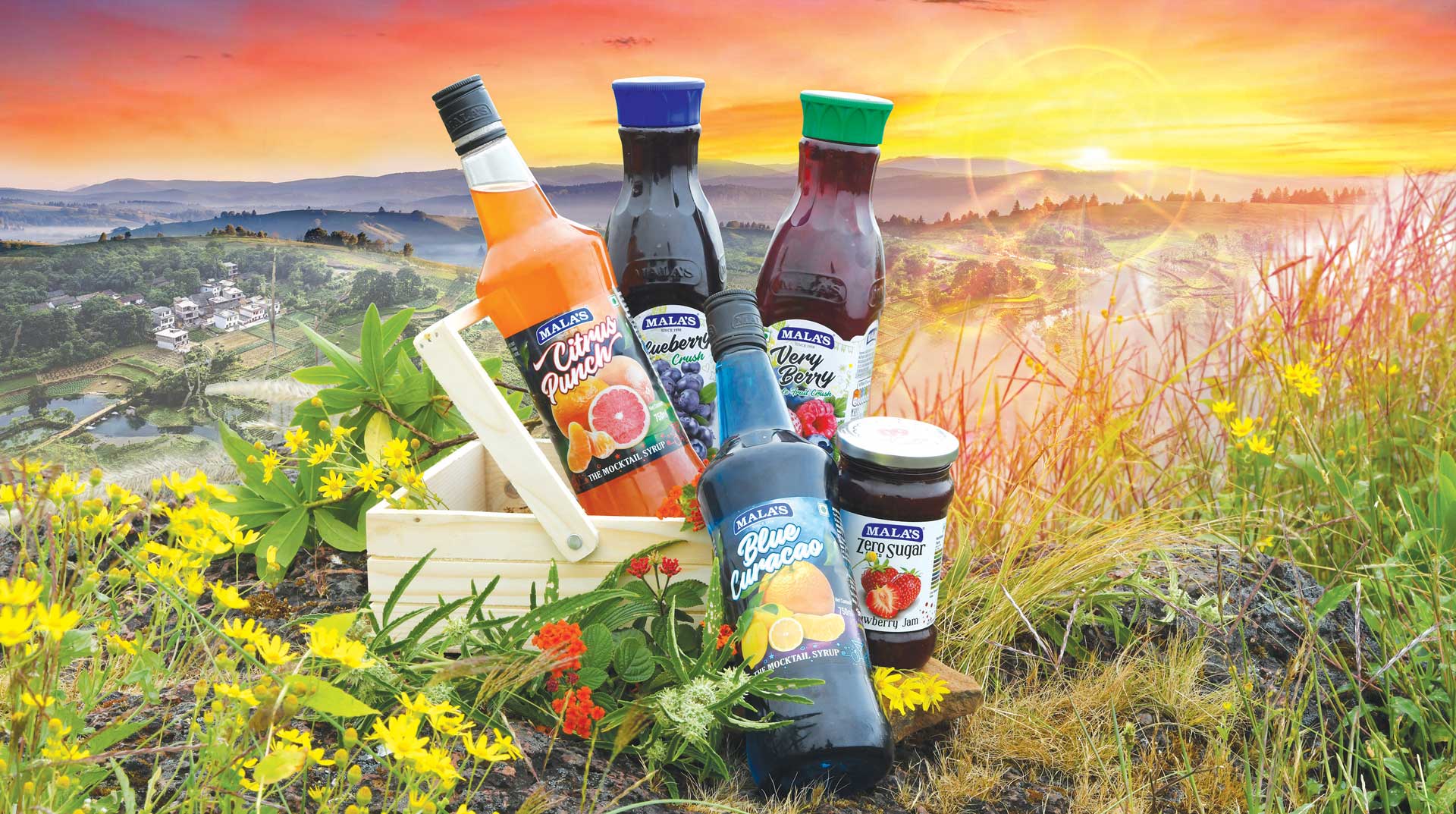 We Are Based In Valley Of Goodness
Mala's is based in the heart of nature. The location is known for its soaring peaks, breathtaking scenic views, lush flora, cool and crisp mountain air for juicy strawberry gardens. Malas is based in Panchgani near Mahabaleshwar an idle tourist destination. The climate of this region is ideal for fruits specially berries like strawberries, raspberries, mulberries. Mahabaleshwar and Panchgani is India's sole strawberry estate with over 1500 hundred acres of land under its farming. The other favorable advantage is also the neighboring regions are known for their best orchards for fruits like oranges, mangoes, grapes, banana etc. which comes freshest for production..